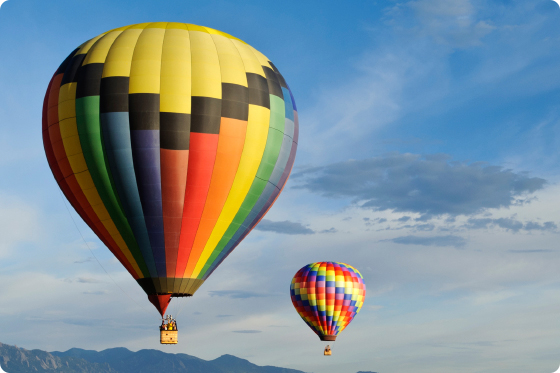 Hot Air Ballooning
Hot Air Ballooning is a remarkable way of discovering the curious mixture of history, modernity, tranquility and piety of a people and their land. Hot Air Ballooning is unique from all other forms of flight as there is little sensation of motion or perception of height. Balloons travel with the wind & at the same speed, which makes for one of the magical sensations of the flight. It is a great way to experience the exhilaration of flight with a bird's eye view of the area below, a silent ride through the sky, an excursion that has caught on fast with locals and tourist alike is hot air ballooning, drifting gently over the cultural triangle, or a wildlife park in a hot air balloon will be unforgettable. The hawk eye view of temples, shrines, cascading dams, asphalt highways that snake through lush paddy fields and urban bazaars is well worth the effort. Actually nothing beats a hot air balloon excursion across the central plains in our opinion. Hot air ballooning tours are available from the north central plains of the island and be carried away under blue skies and over the landscape dotted with many little man-made lakes, one might even spot an elephant near these tanks, ancient monuments.
Whale Watching
Sri Lanka is known as one of the most popular destinations for Whale watching. This Island is famous as the World's largest blue whale colony. It is a remarkable opportunity you are getting in your life, To feel unforgettable moments, watching whales in the ocean is one of the most exciting experience you will get while your visit to Sri Lanka Take an exciting yet comfortable boat trip out to sea and be fortunate to see Blue Whales; the largest creatures on earth, Bryde's Whales, Sperm Whales, Killer Whales and Fin Whales. You can also meet pods of friendly Dolphins such as the Common dolphins, Bottlenose dolphins, Spinner dolphins, Risso's dolphins and striped dolphins as they playfully somersault and dance on the ocean waves. There's also a good chance of seeing flying fish, turtle, manta rays and even sharks. Especially in MIRISSA since the continental shelf is at its narrowest close to Dondra head, Sri Lanka's southernmost point, the deep water provides ideal feeding ground for migrating whales from November to April. Whale watching is an exciting and unique experience in Sri Lanka as many local and foreign tourists are gathering to the main whale watching destinations around Sri Lanka.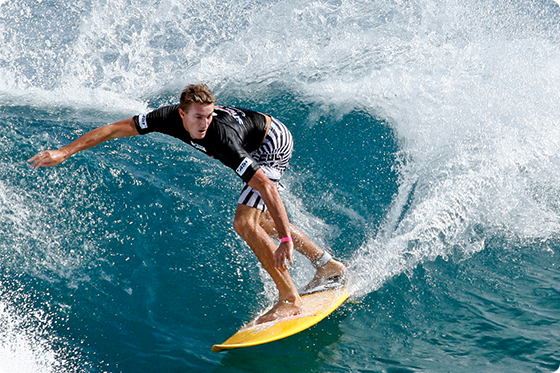 Snorkeling And Scuba Diving
The warm nutrient-rich waters, the hot tropical weather, and an ideal location makes Sri Lanka the perfect holiday destination for lovers of diving – shallow or deep. The amazing diversity, in terms of beach terrain, in terms of wildlife available, and in terms of the culture and history of the area surrounding the diving and snorkeling spots make for a fun experience whether you are well-experienced in diving or are an amateur. A wide coral reef largely surrounds Sri Lanka's coastline making it ideal for DIVING. An underwater journey in to the aquamarine waters of the Indian Ocean rewards you with glimpse of a totally different world, full of outstanding colorful and life and Home to magical variety of tropical fish and coral reefs. Sri Lanka diving tours are always a different experience each time, as the currents shift lighter things around the seafloor, and the species range you will find on one day might differ drastically a few months later. The waters are known for their endemic species of fish, crustaceans, and other ocean dwellers. A dive into Sri Lanka's waters is also an excellent way to learn more about its fascinating and exotic marine life – ranging from sea turtles to whales to manta rays.